Thank you very much for visiting the Ham Radio 2002 show !
If you were not able being there, here are some pictures:
(Please click on the pictures to enlarge 'em)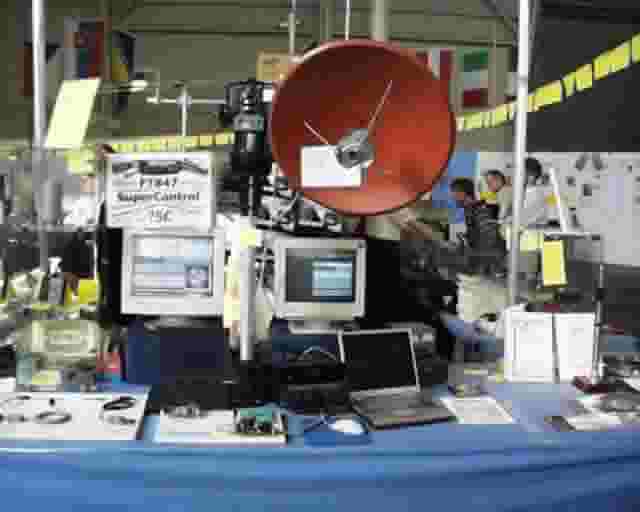 This is the presentation of FT-847, FC-20, G-5500 AZ-/EL-rotator with a 60cm dish, ARS-rotator interface and
FT847-SuperControl...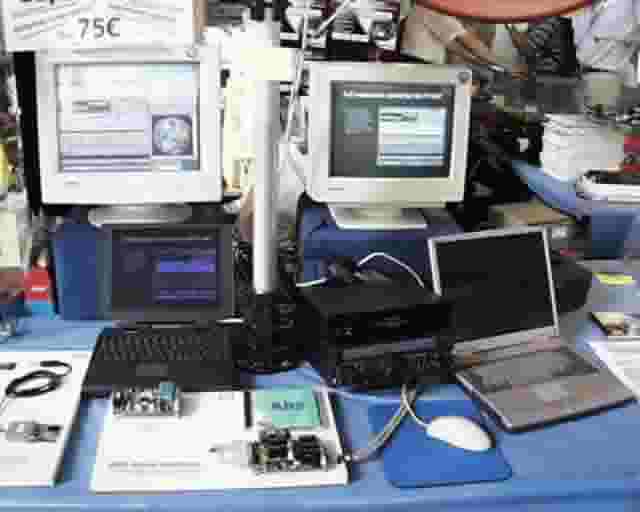 We could see FT847-SuperControl in action with all the components. Of course the visitors were able to try out everything. On the right side you can see the Powerpoint presentation and on the left side FT847-SuperControl was
in "action" ! At the bottom of the picture you can see the
ARS-rotator interface in action.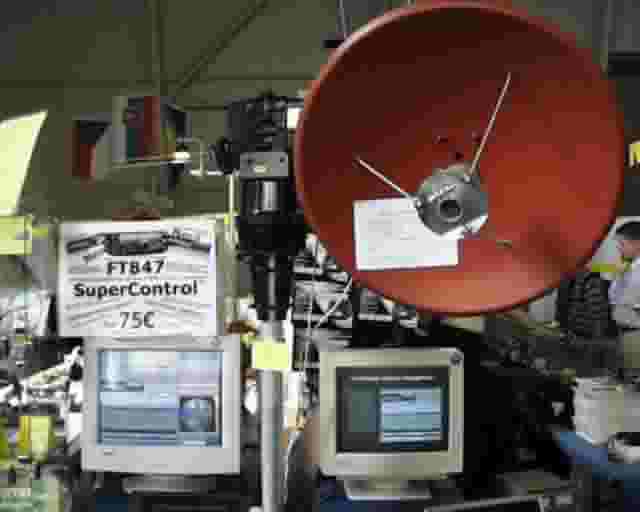 We mounted a 60cm dish with a helical antenna
exciter for 13cm to the top of a Yaesu G-5500 rotator.
We need this equipment with an optional downconverter
to be able to work AO-40.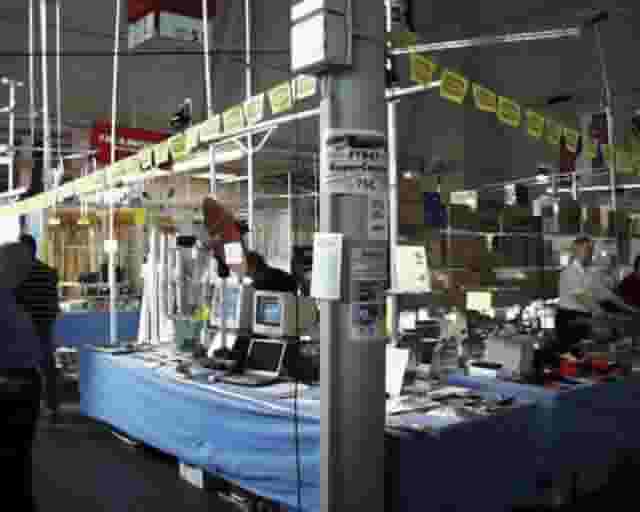 Some more pictures of the WiMo-booth. Volkmar,
DF2SS in the right of the picture ...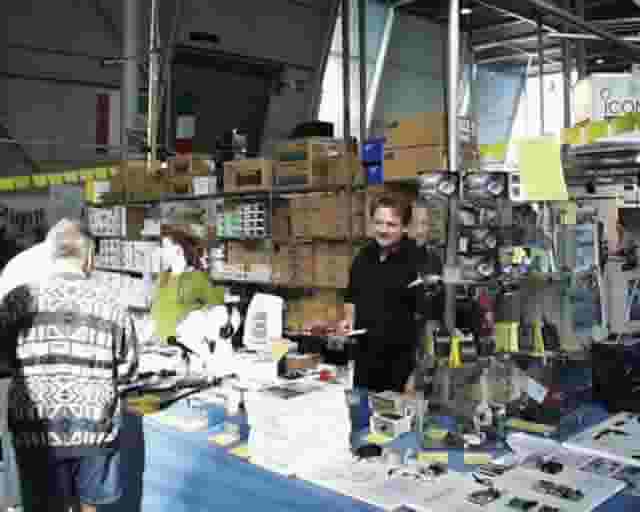 Short break for "Matti" DH7PM...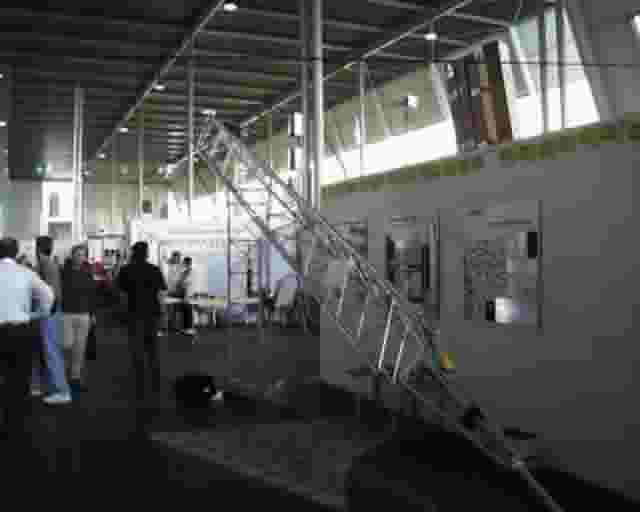 Wow, that was nice, but i had no space in my
car (and no money in my purse)...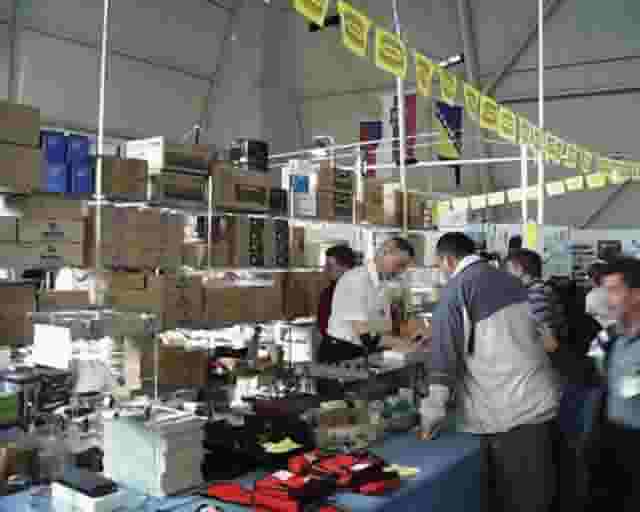 Here again is Volkmar, DF2SS in action......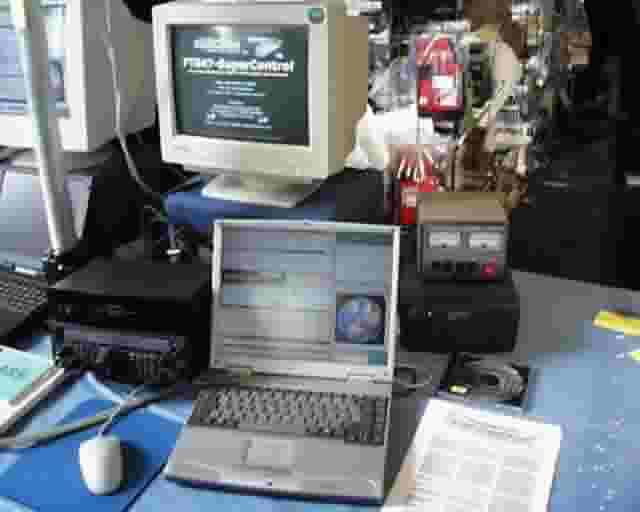 Unbelieveable, but true ! Several OM's convinced
themselves about the possibility, that we actually
can use the FC-20 automatic tuner and the CAT-
interface at the same time without problems
(and without a modification) !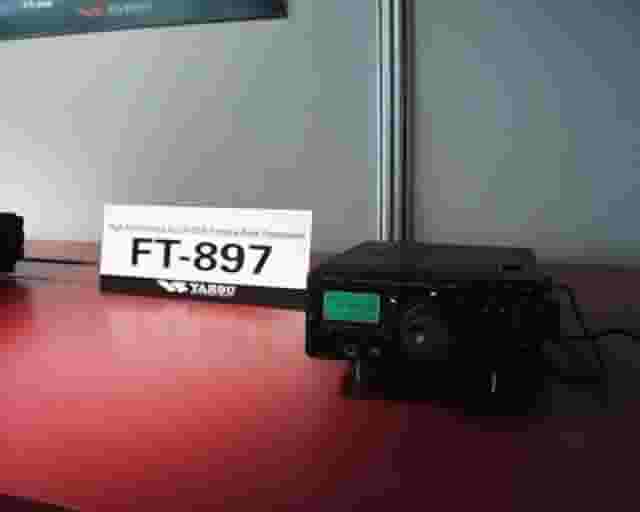 A new project for SuperControl ?!?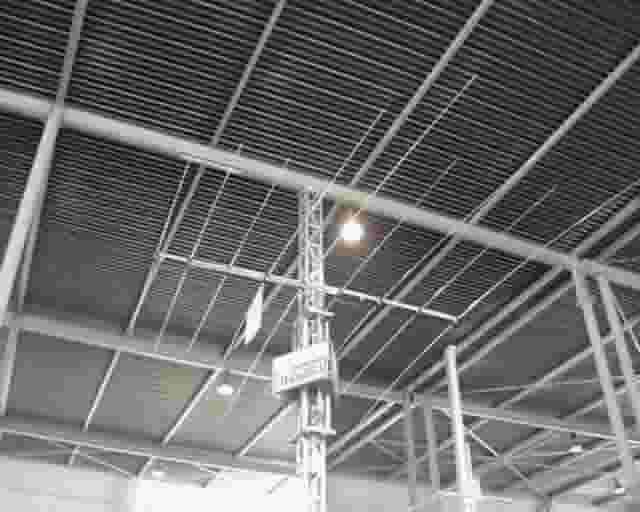 This picture can't tell ya the real dimensions !
The powerful beam antenna on the top of the
tower keep watch the fairhall !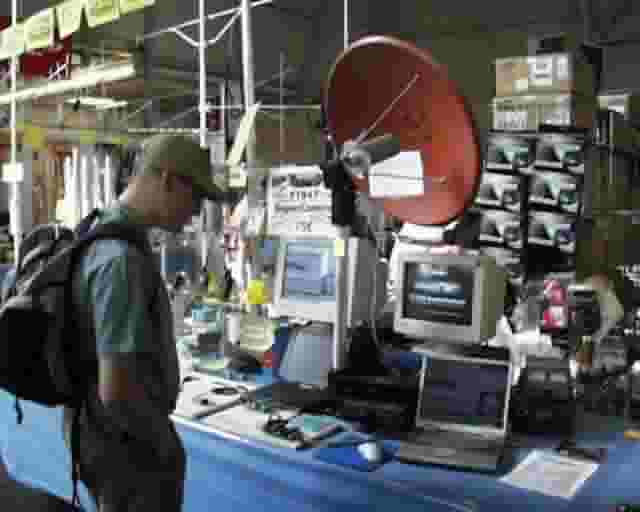 Finally congrats to Andy DO5SAM, he has made
his licence class three at the Ham Radio 2002 show
with minimal efforts. If you wish, you can write
him some congrats via e-mail:
am@supercontrol.de


Vy 73 de Peter, DH1NGP